Summer Drugstore Beauty Favorites + Reviews
Summer is almost coming to an end, and this essentially sums up the products I've been loving for the season. As a full-time student who recently graduated from high school, drugstore makeup is pretty much what I can afford for now. If you're an unemployed cosmetic hoarder like me, don't worry because there are many cost-effective and relatively high-quality beauty products in your local drugstores like Target, Walmart, CVS, etc. Let's go over some of my all-time favorites.
Rimmel's Stay Matte Long Lasting Pressed Powder - $3.97 at Walmart
Having combination/oily skin can be a nuisance because it's difficult to find a mattifying powder that actually lasts for at least a few hours. I've had my fair share of terrible drugstore pressed powders, but this one comes the closest to actually providing a matte finish without looking too cakey. It's still not the best, as I have to reapply often, but for what it's worth, I'd consider it a must in my makeup bag. I bought mine in the shade of Creamy Natural, which perfectly matches my skin tone. It doesn't come with any applicator, but it's best anyway to use your own face/kabuki brush.
Maybelline FIT me Foundation - $5.94 at Target
I've purchased two of these in the past and I'm currently using one in the shade of 220. It comes in a vast selection of shades, which is always great. The light to medium coverage is suitable for summer and it doesn't feel heavy. It does get a bit oily throughout the day, but for a combination skin type like mine, it's definitely a keeper, especially for a foundation with SPF. A downside about it may be the packaging, as it doesn't have a pump which can be messy to apply. Again, I'm sure there are other much better foundations, but as long as it's cheap and good quality, I'll use it on a daily basis.
NYC Smooch Proof Lip Stain - $4.99
I'm not a very big fan of lipsticks in 100+ degree weathers, so I've been currently obsessing over lip stains. I got mine in the shade of Champagne Stain, which I didn't expect to appear so red. I've grown to love it though because it actually just looks like I have naturally bitten lips. It's definitely long-lasting but also very drying just like most lip stains, so I always apply lip balm before. I normally reapply 1 or 2 times throughout the day, which I think is pretty impressive for its price. I actually think it's a better lip stain than Benetint because that one does not last even for an hour. It's an amazing cheek tint though, but I'll leave that discussion to my next post. Anyway, I'll most likely buy more of these. Not for the fall or winter though.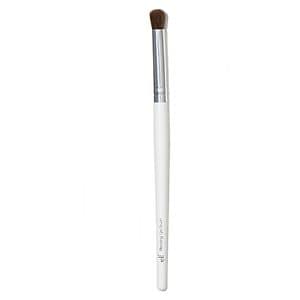 E.L.F. Blending Eye Brush - $1 at Target
Believe it or not, this brush really does its job. The bristles may look rough, but it actually blends my eyeshadow very well whenever I do a smokey look. Why spend $15 on a single brush when there's a great dupe?
NYX Soft Matte Lip Cream - $6 at Target
When I'm not donning lip stains, I always go for a matte lip color. NYX is a great brand for affordable lipsticks with a wide selection of shades. I got this particular lip cream in Antwerp, which is a pinkish coral shade, a great summer product. I've never tried lip creams before, especially one with a matte finish, but I was pretty impressed with this one. It has a silky feel at first, but I still put lip balm under it as it mattifies later on, which can be drying. It's definitely a unique find, and you get more than what you paid for. I will buy more colors in the future for sure!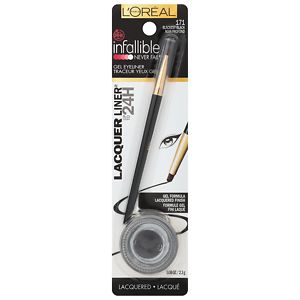 L'Oreal Infallible Gel Lacquer Liner - $8.09 at Target
Some women can't go outside without concealer, foundation, lipstick, or blush, but my staple beauty product would absolutely be eyeliner. A makeup look for me is never complete without it, and this one in Blackest Black is by far the best I've ever owned (trust me, I've had a huge eyeliner hoarding problem in the past). Prior to this, I used E.L.F.'s gel eyeliner, which I thought was great until I tried this. It has an extremely creamy texture that is highly pigmented. I've had cream eyeliners before which would dry out after a few weeks, but I don't think it will ever happen to this one. I won't even bother buying high-end eyeliners because this one is probably just as amazing and at more than half the price of what Sephora sells. The only complaint I have is the brush, which is too thick for my liking, but the mini angled brush I had along with the E.L.F. gel eyeliner couldn't be more perfect for this. However, it does make a good lip defining brush, so I can't complain. Definitely recommend.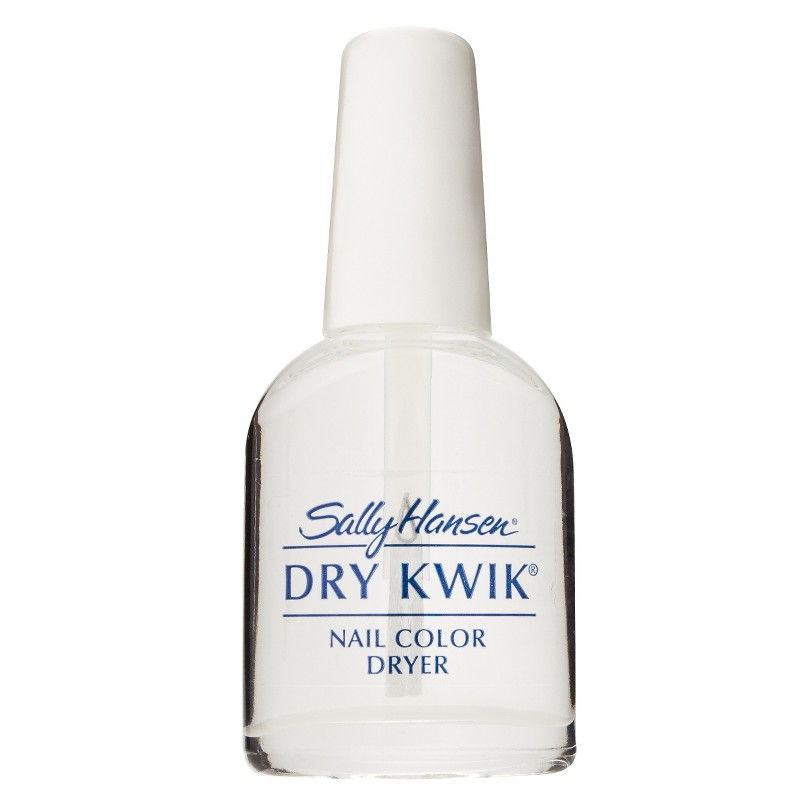 Sally Hansen Nail Treatment Dry Kwik - $4.07 at Target
I get really impatient when it comes to painting my nails, so I had to get a nail color dryer. I was initially going to buy the Insta-Dri top coat, but it was sold out, so I got this. I thought it was a top coat as well, but it turns out that it's like some oil treatment for your nails. It really does dry my nails after applying it though, but I was hoping that it would be a top coat as well. Still a great find nonetheless.
Lucky Super Soft Antibacterial Wet Wipes - $1 at Dollar Tree
I ran out of makeup removers, so I figured I'd use these moisturizing wipes. Honestly, they did a better job at taking off my heavy eye makeup than other pricier makeup removers I've used. It didn't sting my eyes at all like other makeup wipes and solutions. What's also great about it is that it's very convenient in this California heat so I can use it on my body as well, oh and it's only $1.00!
Well that concludes my first beauty favorites/reviews post. I hope this helped you be a little more stingy. Makeup really takes away a lot from your paycheck (or allowance in my case), so shop wisely!
xoxo,