January 2015 Favorites
Here's my first favorites entry of the year! I still can't believe it's already 2015, but the exciting thing is that with a new year comes all new makeup in the market, some of which I'll rave about in this post. Read more for some awesome new finds!
e.l.f. Mineral Booster in Corrective Yellow
This isn't a new release, but it's the first time I've heard of it because not many bloggers/Youtubers talk about it. I bought it in place of the Ben Nye banana powder, which I somehow can't see myself buying just yet, so I thought this would be possible dupe of the supposed Kim Kardashian makeup secret. Anyhow, I've been really liking this color correcting powder. It's a great setting powder for the undereyes and it really does counteract redness especially around my nose, forehead, and chin.
e.l.f. Studio Baked Highlighter in Moonlight Pearls
This highlighter has quickly become a staple in my whole makeup collection. It's hands-down the best highlighter I own, which means that it definitely beats anything from Benefit. It's particularly stunning on yellow-toned skin because it has a golden sheen that makes it look incredibly natural. I mean, just look at that J-Lo glow on my cheeks and brow bone!
e.l.f. Eyelid Primer
Here's another e.l.f. product I've been abusing this month. It's certainly no stranger to the beauty community because I'm sure many of you makeup junkies have heard of this $1 primer. I actually never cared for primers before... I've always applied eyeshadow without this step and had no issues with it, but it wasn't until I used this that I noticed a massive difference in the pigmentation and longevity of my eye makeup by the end of the day. It surely makes the application much easier and keeps my eyeshadow lasting all day long!
e.l.f. Eyelash Curler
Okay, last e.l.f. product. This is pretty much a standard eyelash curler and I'm sure not a lot of people love it, but I surprisingly found myself reaching for it way more than my partial eyelash curler from Daiso. I guess I just like how it's much quicker to use and it actually curls a lot better after I apply my mascara.
L'Oreal Infallible 2-Step Lipstick in Everlasting Caramel
Here's one of the many new releases at the drugstore. I actually have a huge love-hate relationship with this product because it's a pain to keep up with. The super pigmented color is absolutely gorgeous especially with a dark nude lipliner underneath, and the lasting power is insane, but the application process is very tedious and the formula progressively becomes dry and super patchy throughout the day if you don't keep up with the lip balm. Nonetheless, I've been wearing it constantly this month because it's that "me" color that I can't get enough of (and you're probably sick of seeing).
Rimmel Exaggerate Full Colour Lip Liner in Epic 045 + Revlon Colorburst Matte Balm in Sultry
I've mentioned each of these in separate favorites posts before, but this is probably the first month I've ever used them in combination and I don't even know why because I've had them for several months now. Little did I know that the color they make together is the absolute perfect shade of mauve that I've been dying to achieve. It's like a deep but muted berry with a slight hint of brown and it just looks so incredibly flattering on my skin tone. It's almost like an MLBB shade but taken up a notch since it's a bit bolder in person. If you own these two products, I highly recommend trying them out together especially if you're into that natural, fresh-faced look with a slight pop of color.
Girlactik Matte Lip Paint in Demure
I've been wanting to try out those super matte liquid lipsticks, but most of them are way out of my budget. However, I finally decided to splurge on this little tube, and I gotta say that it's definitely worth it. The color, of course, is incredibly gorgeous and looks a lot like the one I just mentioned above (and the other one before that... I know, it's a problem), but the formula is even more impressive. Definitely look out for an in-depth review soon!
I got this for Christmas because my sisters know that I always have the driest hands. It's quite convenient to carry in my purse because it's travel-friendly, and it also has this amazing fresh fruity scent that's not nauseating at all. I've definitely been getting a lot of use out of it especially in the winter.
I've worked with quite a few circle lens companies as you can tell from my recent reviews, but out of the many lenses I've received, none of them were as pigmented as this pair that I purchased from Lens Village. This is exactly the kind of color payoff I've been wanting so much and it's also the perfect fit for my natural iris, which makes it super comfortable to wear. I've actually been wearing them almost every day this month because I ran out of my regular clear contacts, and they've never been a problem.
Sadie Striped T-shirt Dress - ootdfash
I was looking through my drafts and found that I had this in a November favorites post that I never published because I ended up combining that month's items with December's, and it looks like I left out some stuff that I didn't get to include in that post. But anyway, this is definitely still a favorite, so I thought I'd include it in this month's post instead. I've been meaning to buy a T-shirt dress after seeing it so much on Instagram, so I'm glad that I finally got my hands on a fairly inexpensive one from
ootdfash
, a popular online store that sells super cute and reasonably-priced items!
Pullover Sweater - Ross
This was also supposed to be in my November favorites, but I've been wearing it constantly throughout winter. This sweater has been my go-to outfit especially for lazy days. If you're familiar with Brandy Melville's Layla hoodie, this one feels just like it and for over half the price!
LF Fishnet Cropped Sweater - Vinted
I've been wearing this cropped sweater quite a lot recently because it's absolutely perfect for California winter. It's a cropped knit, but it has some netting going on that keeps the sweater from being too warm. It's also a huge plus that I scored this from Vinted for only $10 for what was originally $128!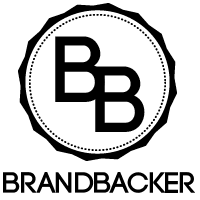 Lastly, here's sort of a miscellaneous favorite. If you've never heard of Brandbacker, it's an incredible website for bloggers who review fashion and beauty products. It features tons of wonderful opportunities for free samples and sponsored posts. I really regret that I didn't pay attention to it sooner! I've actually been a member for months now, but this past December was the first time I actually applied for an opportunity and got approved. That's when I got my first Boxycharm package which I absolutely loved (if you missed my review on that, click here). I have a few more samples on the way that involve skin care and I can't wait to try them out for you guys!
I'd say this year's off to a strong start especially with all the new arrivals, so I'm definitely excited for the upcoming months. Stay tuned for tons of reviews and hopefully more fashion content!
xoxo,